Books, Reports, Newsletters and More!
My brand new ebook, 21 Steps to Better Networking! Everything you need to know to be a pro at face-to-face networking. You can read about the book and purchase at Gumroad.
If you prefer to purchase via PayPal you can do that here, however; unlike the link above, this is not an instant delivery, it will take a few hours (max).
I have two newsletters, one for Real Estate Agents and one for Small Business. You can get them both if you want, they are totally FREE. They are short, quick reads but packed with useful information. All have a quick and easy unsubscribe button so if it isn't your cup of tea, you can easily get off the list. Just so you know we NEVER will sell your name or any of your information to anyone. Click on the newsletter to find out more.
The In's and Out's of working with a VA. This quick read will give you an idea if you need a Virtual Assistant and what it's like working with one. It's FREE and to the point. Click on the book to find out more.
Brand New ebook - SALE $2.99!!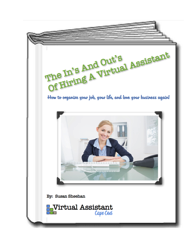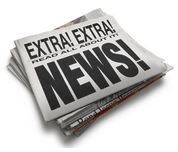 If you are a new business and are just starting your marketing strategy this is a beginners checklist of ideas. It's FREE and to the point. Click the brown box to the right to get your copy.