3 Important Reasons to Hire a Virtual Assistant
Today outsourcing is a fact of life for businesses of all shapes and sizes. The outsourcing industry continues to grow; from almost $46 Billion in 2000 to $104 Billion in 2014. According to Reuters 1 in every 5 people from around the world telecommute or work from home.
When should you consider outsourcing? If you start ignoring your core business tasks, when certain tasks feel like chores that suck energy, or maybe when the repetition is killing your creativity. Virtual Assistants come in all shapes and sizes too, some are generalists and do a wide variety of different tasks and some specialize in very narrow areas.
Once a business owner decides it's time to delegate and finds an appropriate Virtual Assistant they can effectively get back more time in each day. Here are some of the main reasons entrepreneurs hire Virtual Assistants.
1) Productivity
Are you working an 80 hour week and still feeling like you're not getting enough done? Do you wish there were more hours in each day? Is your to-do list is longer than your week?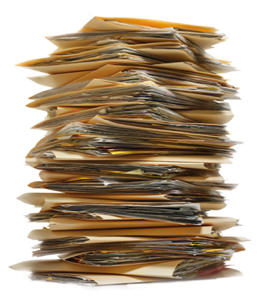 You can only spread yourself so thin before it all starts to fall apart. Many entrepreneurs feel that only they can get it done right so they try to do everything themselves. Ask yourself if you should be doing the bookkeeping, writing letters, sorting thru email, adding events to your calendar, and posting on social media. Or is there a better way YOU should spend your time?
At first it might seem impossible for you to delegate anything or to decide what you should hand off. Keep this in mind, as a Virtual Assistant, I'm already working for other business owners, it's not my first time at the rodeo. I catch on quickly, learn fast, and more than likely I already know how to do what you need done. I'm fun to work with, guarantee client satisfaction, sign confidentially agreements with my clients, and back-up your work up every day.
2) Money
Hiring the right person takes time and money and employees cost much more than their salaries. When you outsource to a Virtual Assistant, you don't provide an office, computer, or software. Don't even think about insurance, paid vacation, or family leave - that's my problem. You only paid for the time I'm actually working.
Your company you may not need a full-time employee yet (or another one). Perhaps you only need one time or occasional specialized help, that's where outsourcing comes in, you can get access to experts in their fields without putting them on the payroll. Outsourcing saves money.
3) Burnout
Previous Blog Posts
So far, just that one!
Are you fed up with trying to do it all? Truthfully, no one really can do it all: social media, marketing, website management, content creation, calendar and email management, invoicing, travel arrangements, the bottom line is that you are not good at everything. Outsource those things you're not good at or just hate doing. A Virtual Assistant can take some of the pressure off. Schedule a little time off and enjoy the fruits of your labor or use the extra time to expand and gain access to new market areas.
If you own a business and want to reach your business goals in 2016 outsourcing will help you get there. What are you waiting for?